Check out this little honey - perfect for home defense, getting rid of pests in your fields, or providing a base of fire for your maneuver element!
Dunkirk Era British Dovetail Bren Gun Mk1:
http://www.deactivated-guns.co.uk/deactivated-guns/allied-deactivated-guns/deactivated-dunkirk-era-british-dovetail-bren-gun-mk1/prod_3902.html
I've been playing with my Desert Rats for years now, and substituting Italian Infantry for them - shameful! Well, not shameful for only a few months, but several years?? In any event, I am finally committed to finishing off my North Africa opposed sides, a British Armour Company with full support, and Italian Bersaglieri / Carri companies with full support.
The Italians are nearly done, and there's more than enough to play two sides of them with my fast-playing WWII rules, "Up the Blue!" [which are evolving so well it gives me warm fuzzies every time I think of it]. The Brits Crusader Squadron, aka "The Cruds" have their base paint and coating done, but still lack weathering, decals, stowage, etc. Immediately following on them, I've my prized Honey Stuarts which will be Robert Crisp's squadron from Operation Crusader, he having written a favorite memoir.
I will be using this post as a master post to which I will be continuously adding as I work out the painting details for various Units. Presently, the focus will be Operation Crusader Units, including 22nd AB Crusaders, 4th AB Honeys, Scots Guards Motor Company. Altho I've figs for Div Cav Recce, 11th Hussars Rolls Royce AC Company, and an Infantry Company [which should probably match the Div Cav and be Aussie or Kiwi.
This will be regularly updated, so check in any time, or make contributions!
PREVIOUS POSTS DISCUSSED:
Reference books: [CLICK]
Crusader I, II & III models [CLICK]
Early Cruiser and Light tank models [CLICK]
BRITISH UNIFORM - BASICS
SD = Service Dress, The more formal uniform, looks like a suit, but officers, MPs and others would wear it or pieces of it in the field to distinguish them from the men.
BD = Battle Dress, a uniform designed for the field, usually looser and with cheaper cloth and less refined cut / style / finish, e.g. plastic buttons instead of brass. Oddly, the color often contrasted strongly with that of the web gear, e.g. grey web gear over khaki, dark olive web gear over brown.
KD = Khaki Drill, the tropical / desert / hot weather uniform, issued in places like India, SE Asia, and the Mediterranean.
Denim = usually overalls for field service, loose and easy to work in.
General Desert appearance
From "British Eighth Army North Africa 1940-43" by Robin Adair, p.15:
Soldiers arriving from Britain would have
rifle, steel helmet, webbing equiptment, chest respirator, BD trousers and blouse plus greatcoat and a
wool cardigan.
Tropical kit issue on arrival in the ME would be KD items;
shirt, shorts, trousers, long woolen socks w'hose tops, leather ankle boots w'either cloth puttees or canvas web gaiters. Hats were pith helmets, steel helmets, forage caps or officer's service dress caps.
For the cold [most nights and much of the winter], the khaki BD blouses ['
jacket' to you civilians
] trousers,wool cardigan and the standard issue greatcoat were worn.
"However, from the time he arrived in the desert, his apparel would largely be a matter between him and his C.O."
Typical officer garb would be: Civilian scarf, KD shirt or tunic, corduroy trousers, suede desert boots, sheepskin coat and a felt SD cap, tank beret or dress cap. [good luck finding figures that look like this!]
MEN
Tattoos! blue micron pen
Flesh: tans [or not] using Flesh, elf flesh, dwarf flesh, Vallejo Orange Brown, Lt. Brown, sunburned for new arrivals, darker for veterans.
HEAD / HAT / HELMETS
Helmets: thick chin straps, painted Unit badge, sackcloth cover, painted desert tan/yellow. Three main types of camoflage were used:
1. sandbag sacking covers,
2. sand colored camo netting,
3. sand colored paint mixed with sand, giving an uneven surface appearance [might look right with a bit of filing?]
Painted helmet insignia occasionally used, e.g. Camerons, Seaforths, Scots Guards[?] and a desert rat.
Field Service Cap [US = garrison cap] or Forage Cap [a flat hat pulled open to rest upon the head] would be BD color.
Officer's #1 Dress Cap was same design, but usually in
branch service colors, or the Regiment's colors, would have metal badge front left [top] corner.
Italian woolen caps - bright red wool, look like watch caps.
Afrika Corps caps - when captured.
RTR: black beret, silver badge
- 11 Hussars: brown beret with cherry red band
Field Artillery FA: diamond divided in half, left red, right black.
SD Cap.
Officer, MPs, etc might wear. Big brass badge in center, could be gold thread on black cloth. Brown chin strap.Visor NOT leather, but cloth.
http://www.theocadcollection.com/british-officers-peak-cap-ranks.html
SHIRT
/ SWEATER
Pullover.
Issued in green, drab colors, very popular, often worn layered with other items.
KD shirt
would have medium-brown plastic buttons [obvious contrast with shirt color]
JACKET / COAT
BD Blouse would be worn in cool weather, much like a jacket, with shirt underneath.
Sleeveless Leather Jerkin, i.e. vest, would be brown leather with woolly interior.
TROUSERS / SHORTS / OVERALLS
BD, Serge = Battle Dress, Serge, this was a pair of khaki overalls in a wool serge fabric, looser fitting but sturdy, and used for fatigue duties and as a layer in cold weather.

Denim fatigues. Overalls for field service, loose and easy to work in, used for fatigue duties, but also as a layer in medium climates, e.g. a pullover might be worn over them, OR the denim fatigue shirt might be worn over the pullover to protect it! COLOR was a khaki to green, with variations, so a greenish ochre with a touch of sand shade may look right. Early war denim could be a brown "tobacco" color that would fade to a reddish brown almost pink. Replicas are on line to view. Image below seems likely: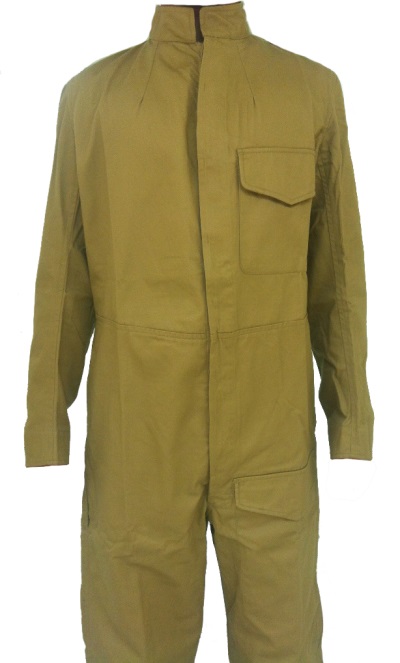 https://onlinemilitaria.net/products/5375-UK-British-Khaki-Drill-Tanker-Overalls/
SOCKS / LEGGINGS Socks. Lt. olive wool, Anklets. Cheap leather, just above boot to protect lower trouser leg from terrain. Puttees. Often wrapped just above boot with the brighter string tying them on. Or, the puttees were fully worn and usually a different drab color to the socks, e.g. brown puttees over olive socks with tan ties - contrast varied so it's up to you. Colored flash was sometimes used, not just for highland uniforms.



SHOES

Boots. Black "ammo" boots far most common - heel had metal

U

on it, like a horseshoe! Officers might have brown boots, or possibly: Chukkas, a brown suade shoe, often worn in desert.

PT shoes, i.e. sneakers, were issued and sometimes worn on duty, e.g. handling gunpowder, gunners, etc, to prevent sparks & explosions.


DISTINCTIVES, e.g. ranks, units, etc Red/Green identity discs, i.e. dogtags. One red, one green, for ALL Soldiers. RAMC orderlie: white wrap around bicep w' Red Cross. MP. Red SD cap with black arm band "

MP

" in red. RTR: white tank on a black parallelogram. SLIP ON RANK TABS: Generally, tons of variety, made locally, cheap and small. Color

. Could be BD, KD, other drab colors worn with any shirt, e.g. BD slide on KD shirt.

Orange stripe at end for South Africans - other colors for other Commonwealth Units?

ID cloth hanging from epaulette, tied around upper arm.
Important Note - Dates for

Brit Battle Insignia

as follows: - Division ID signs / number on vehicles in 1940, sometimes sides of vics, too

- Metal Rank, shoulder titles and trade badges worn during transition [against regs]

- colored rank and proficiency badges from SD worn on BD

- Division permitted wearing of regimental flashes in regt colors

Jan '40 - officer's ranks enhanced with cloth in arm of service color

- all ranks got same on sleeve w' regiment flashes

Fall '40 - Division and other formations added

- general pattern: Division top, arm of service, regimental flash [sometimes AoS below this]

1941 - new formations arriving in ME theater brought with them from UK.


Arm-of-Service Strip. 2" long by 1/4" wide [a line in 15mm] was worn under any divisional patch, but occasionally incorrectly worn under brigade and other patches. Colors are:

- Infantry = scarlet [1=Sr. BGD, 2=Intermdt BGD, 3=Jr.]

- Rifle Regts = green

- Royal Armoured Corps = yellow-red

- Royal Artillery = red-blue

- Royal Engineers = blue-red

- Royal Signals = blue-white

- Recon Regt = green-yellow

- Royal Army Medical Corps = cherry [purple]

- Royal Electrical and Mechanical Engineers = blue-yellow-red

- Military Police = red

- Royal Army Service Corps = yellow-blue

* These colors would be under the metal officer's rank, appearing like a colored border

*These colors could be in form of diamond or square and have superimposed upon them the division symbol [if simple enough to work], which could also be a slip-on as well.

* Whole thing might only be worn on left sleeve...?

8th Army patch white shield with gold cross, on drill fabric.




Good Conduct Chevrons

worn on lower left sleeve just above cuff ONLY by ranks below CPL. Look identical to chevrons of CPL, SGT, etc, but point UP not DOWN. You got one for each 6 years of good service.

Badges - mostly white laurels with acronym above - look like a white flower from distance. Bunch are explained [HERE]. worn on lower left sleeve above good conduct chevron. Ribbons were sometimes worn above left breast pocket [like nowadays].

- India GS ribbon = olive with dk. blue center

- The Military Medal = blue, white center w'three thin red vertical lines

- The Military Cross = white w' olive center

- 1939-1945 Star = blue, red, sky blue bands

- Africa Star = yellow w'red center

- Italy Star =

- US Bronze Star = Red w'narrow blue band center w' white edges [same today]


RANKS - the first image is larger, but the second seems more thorough.

Officer's "PIPS", the diamond etc could have the branch of service color in cloth under them, appears to be a band of e.g. red [infantry], yellow [armor] around the pip.



http://ww2live.com/en/content/ranks-british-army-during-second-world-war
http://www.coleshillhouse.com/glossary-of-terms-and-abbreviations-used-on-the-cart-website.php
Regt. NCO
had a brass sleeve badge on red backing [brassy dot] above chevrons.
FIELD SIGNS:
- Large white cross
taped to backpack to guide following Soldiers [so CPL? SGT?]
GEAR
Pattern 1937 web gear, AKA '37 gear. Could be lt. green shade of "blanco", and also came in darker Khaki Green shade [ochre, perhaps, like the above denim fatigues. Total disregard for the pattern within units, ie one unit could have '37 or preceding 1908 web gear. This gear was prioritized to the BEF going to France, so didn't reach MET until 1941-ish. Brass would be allowed to dull [not polished], normally not whitened except for commandos, MPs, some officers [staff, one would think].
Pattern 1908 web gear, AKA '08 gear. Didn't have pouch large enough for all personnel in the Section to carry magazines for Bren LMG as newly required.
WEAPONS
Bren LMG, great pics here:
http://guns.wikia.com/wiki/Bren_light_machine_gun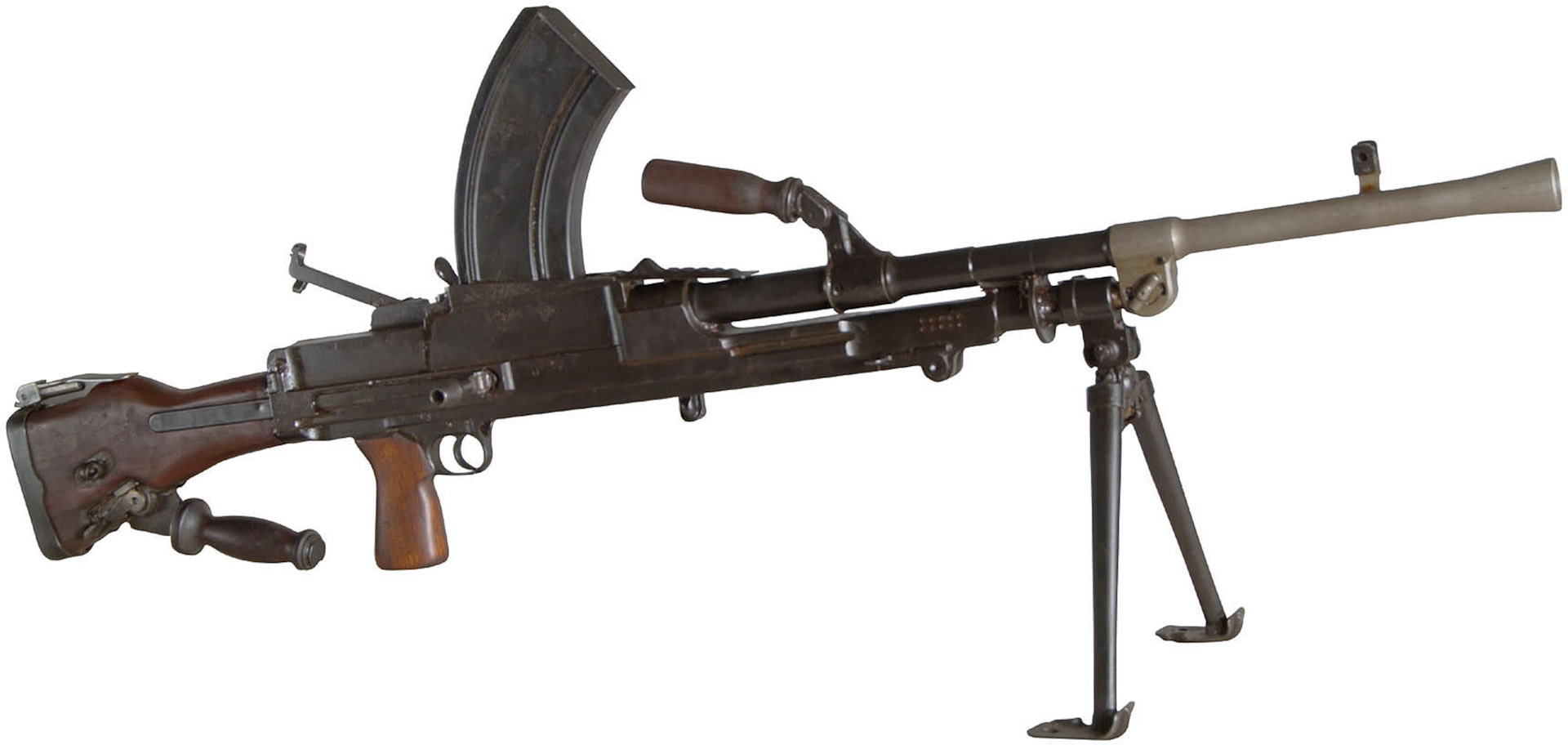 PIAT, pics:
https://modernfirearms.net/en/grenade-launchers/united-kingdom-grenade-launchers/piat-eng/
Boys ATR, pics:
http://www.alloutdoor.com/2017/10/12/watch-british-boys-anti-tank-rifle/
Thompson SMG, pics:
https://modernfirearms.net/en/submachine-guns/u-s-a-submachine-guns/thompson-eng/

M3 "Grease Gun", pics:
https://gunsmagazine.com/small-arms-of-fury/
SMLE "Lee Enfield" pics:
https://www.royalgunpowdermills.com/armoury_db.php?mode=2&cat=Bolt+Action+Rifles+of+the+20th+Century&item=82
Webley Revolver pics: http://oldbritishguns.com/439-war-finish-webley
http://www.warrelics.eu/forum/world-firearms/pair-wwii-british-revovers-26629/
22nd Armoured Brigade
Uniform badge: http://www.hillmilitarymedals.co.uk/product/tactical-recognition-flash-badge-22nd-armoured-brigade-trf-badge/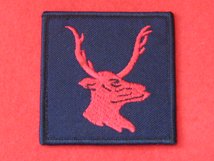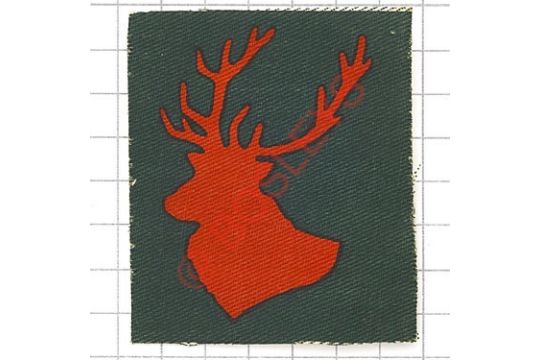 4th Armoured Brigade - Honey Stuarts
BRITISH ARMOR
Tank Number

might be black, or

white on black

, etc
Tank Name

matched Squadron letter usually woman's name but could be attribute,
e.g. C-SQDN would have tanks named "Carey" or "Courage" etc
. Might be

brown

letters.
British Armour Decals - Positions, nice diagram:
http://www.angelfire.com/pro/bison/72019.html