Check out this little honey - perfect for home defense, getting rid of pests in your fields, or providing a base of fire for your maneuver element!
Dunkirk Era British Dovetail Bren Gun Mk1:
http://www.deactivated-guns.co.uk/deactivated-guns/allied-deactivated-guns/deactivated-dunkirk-era-british-dovetail-bren-gun-mk1/prod_3902.html
I've been playing with my Desert Rats for years now, and substituting Italian Infantry for them - shameful! Well, not shameful for only a few months, but several years?? In any event, I am finally committed to finishing off my North Africa opposed sides, a British Armour Company with full support, and Italian Bersaglieri / Carri companies with full support.
The Italians are nearly done, and there's more than enough to play two sides of them with my fast-playing WWII rules, "Up the Blue!" [which are evolving so well it gives me warm fuzzies every time I think of it]. The Brits Crusader Squadron, aka "The Cruds" have their base paint and coating done, but still lack weathering, decals, stowage, etc. Immediately following on them, I've my prized Honey Stuarts which will be Robert Crisp's squadron from Operation Crusader, he having written a favorite memoir.
I will be using this post as a master post to which I will be continuously adding as I work out the painting details for various Units. Presently, the focus will be Operation Crusader Units, including 22nd AB Crusaders, 4th AB Honeys, Scots Guards Motor Company. Altho I've figs for Div Cav Recce, 11th Hussars Rolls Royce AC Company, and an Infantry Company [which should probably match the Div Cav and be Aussie or Kiwi.
This will be regularly updated, so check in any time, or make contributions!
PREVIOUS POSTS DISCUSSED:
Reference books: [CLICK]
Crusader I, II & III models [CLICK]
Early Cruiser and Light tank models [CLICK]
BRITISH UNIFORMS
HEAD / HAT / HELMETS
Helmets: thick chin straps, painted Unit badge, sackcloth cover, painted desert tan/yellow
RTR: black beret, silver badge
SHIRT
JACKET / COAT
TROUSERS / SHORTS
SOCKS / LEGGINGS
BOOTS:
black
MEN
Tattoos! blue micron pen
Flesh: tans [or not] using Flesh, elf flesh, dwarf flesh, Vallejo Orange Brown, Lt. Brown
WEAPONS
Bren LMG, great pics here:
https://www.tactical-life.com/firearms/blast-past-bren-light-machine-gun/
PIAT, pics:
https://modernfirearms.net/en/grenade-launchers/united-kingdom-grenade-launchers/piat-eng/
Boys ATR, pics:
http://www.alloutdoor.com/2017/10/12/watch-british-boys-anti-tank-rifle/
Thompson SMG, pics:
https://modernfirearms.net/en/submachine-guns/u-s-a-submachine-guns/thompson-eng/

M3 "Grease Gun", pics:
https://gunsmagazine.com/small-arms-of-fury/
SMLE "Lee Enfield" pics:
https://www.royalgunpowdermills.com/armoury_db.php?mode=2&cat=Bolt+Action+Rifles+of+the+20th+Century&item=82
Webley Revolver pics: http://oldbritishguns.com/439-war-finish-webley
http://www.warrelics.eu/forum/world-firearms/pair-wwii-british-revovers-26629/
22nd Armoured Brigade
Uniform badge: http://www.hillmilitarymedals.co.uk/product/tactical-recognition-flash-badge-22nd-armoured-brigade-trf-badge/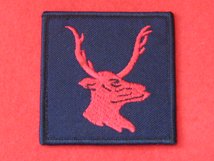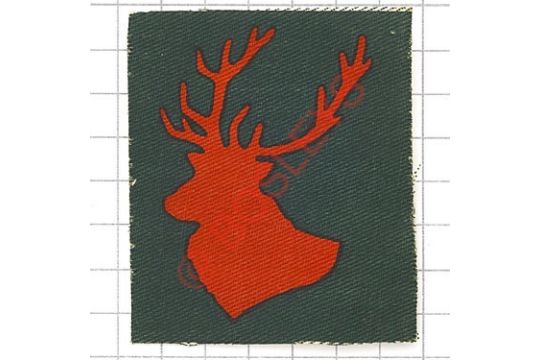 4th Armoured Brigade - Honey Stuarts
British Armour Decals - Positions, nice diagram:
http://www.angelfire.com/pro/bison/72019.html